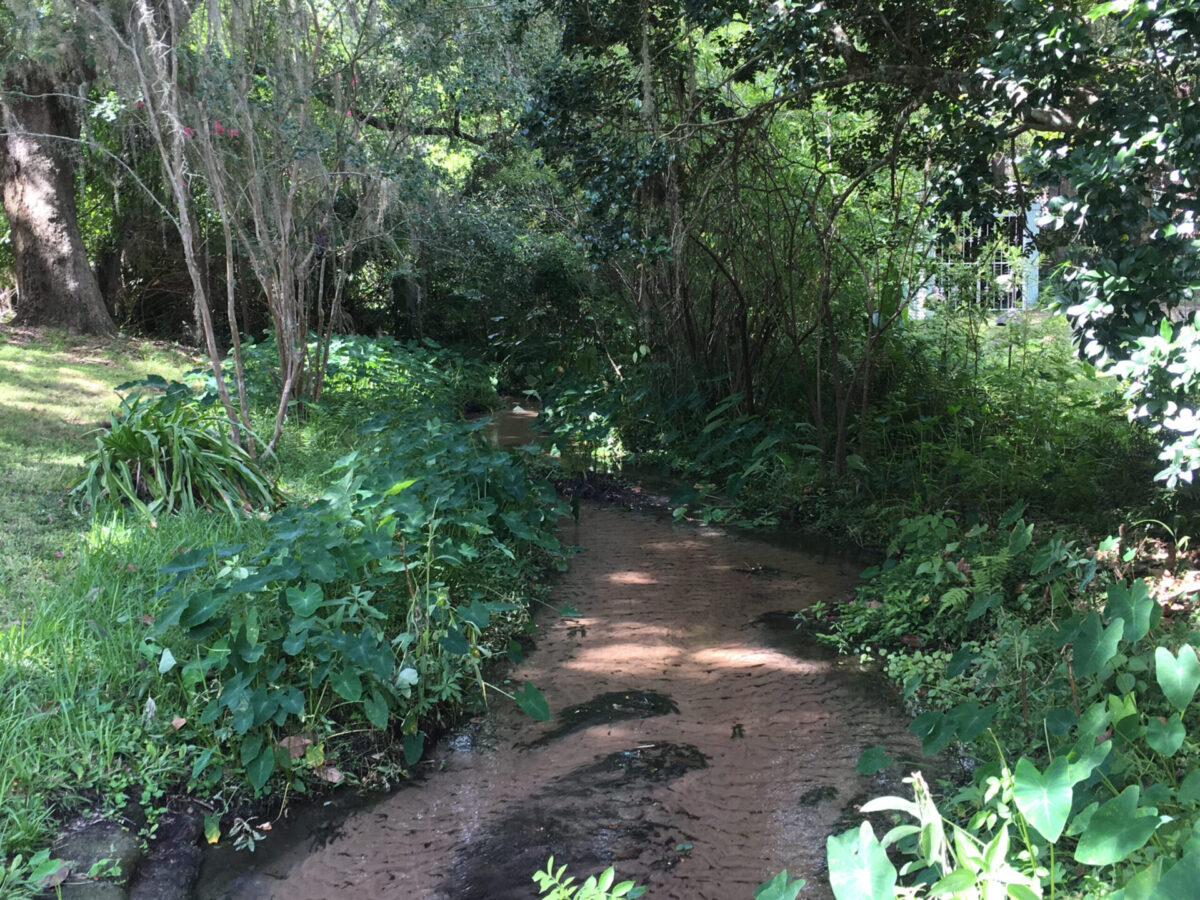 Overview
Boulware Springs is a fourth magnitude spring located just northeast of Paynes Prairie. The spring produces approximately 194,000 gallons of water a day which flows into a short run, and then into Paynes Prairie Preserve State Park. The spring is fed by the intermediate aquifer. The land uses in the watershed are mostly upland forest and grasslands, but also some residential areas.
Water Quality
Boulware Springs exceeds current FDEP water quality nutrient standards. Sources of nutrients are septic tanks and also fertilizers from landscaping. There is also a construction and debris landfill in the watershed which may also contribute pollutants. Water quality monitoring information is available for Boulware Springs Run. To access this data, please visit here and access the monitoring stations and data by clicking on the station on the interactive map. You can also learn more from the Boulware Springs Fact Sheet.
Fun Facts
Boulware Springs is of historical significance as it was the original source of municipal drinking water for the City of Gainesville from 1898 to 1948.
The spring's abundance helped the City to lure the University of Florida to relocate from Lake City to Gainesville by promising a free water supply.
On June 20, 1985, Boulware Springs was added to the U.S. National Register of Historic Places.
The park is located at the western terminus of the Gainesville-Hawthorne State Trail.
Click the Image to See the Gallery!