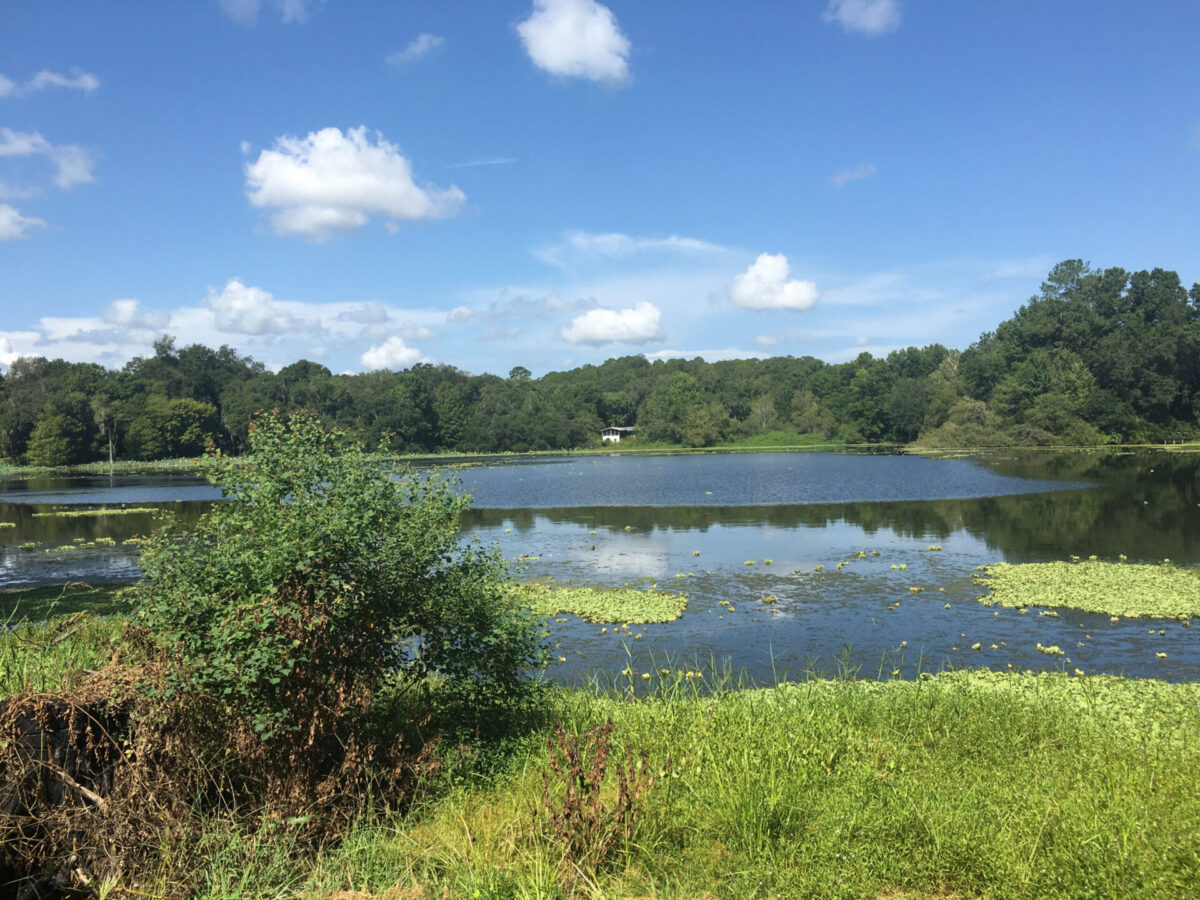 Overview
Calf Pond Creek is located in SE Gainesville. The creek starts east of SE 15th Street and south of Hawthorne Road. The creek branches through the communities of Lincoln Estates, Live Oak Acres, Greentree Village, and Calf Creek and also runs past the T.B. McPherson Recreation Center. These branches merge into a main channel that drains to a wetland south of SE 22nd Avenue. After passing through the wetland, the channel forms again and flows into Calf Pond. The pond is shallow and contains sinkholes through which water drains to the Floridan Aquifer. The Calf Pond Creek Watershed is a hydrologically closed basin, meaning that surface water flows into the watershed but no surface flow leaves the watershed. Land use in the watershed is made up of low density residential, agricultural, silvicultural, natural forest habitat, and a small amount of commercial use.
Water Quality
Calf Pond Creek pollution sources are from fertilizers, pesticides, and herbicides, a construction and debris unlined landfill in the area, and from commercial areas in the watershed.
Plan a Visit
Most access to Calf Pond Creek and Calf Pond is available only by private property. The exception is the T.B. McPherson Recreation Center, which is adjacent to one tributary of Calf Pond Creek.
Fun Facts
In 1939, 110 acres of land around and including Calf Pond was purchased by two families, who utilized the land for raising cattle.
Click the Image to See the Gallery!