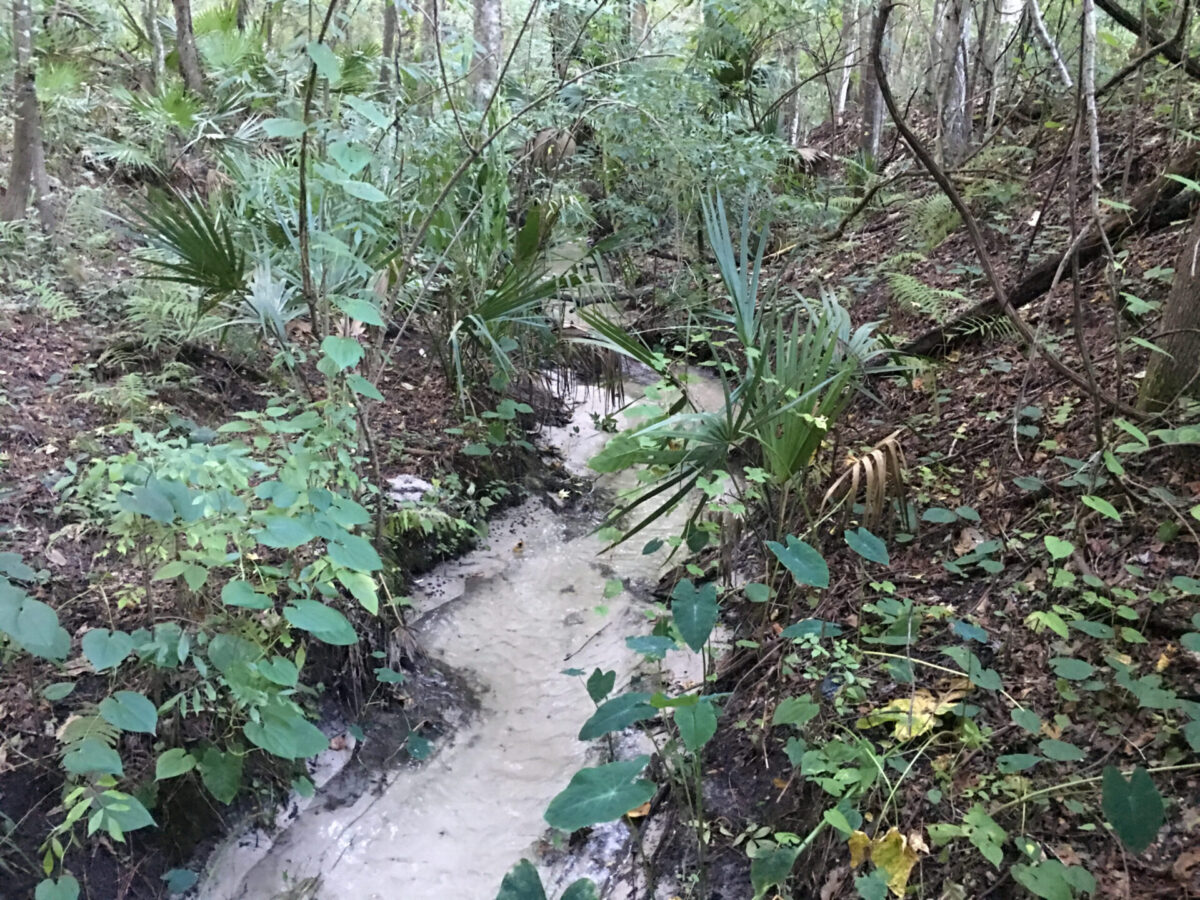 Overview
Glen Springs Run is a tributary of Hogtown Creek beginning at the Elks Lodge on NW 23rd Blvd just west of NW 16th Blvd. The head waters originate at an intermediate aquifer spring or boil (a small stream of water flowing naturally from the earth) called Glen Spring. This is the first of a series of 3 pools on the Elks Lodge Property.
Did you know?
In the 1950's these pools used to be public swimming pools but are now catch-and-release fishing ponds stocked with bass and catfish. After it flows out of the Elks Lodge property the spring run enters Alfred Ring Park where it joins Hogtown Creek. The entrance to Alfred Ring Park is located at the Elks Lodge Parking lot. Hiking trails follow Hogtown Creek through this park, and there is also a picnic pavilion, restrooms and a wildflower garden.
Plan a Visit
You can visit Glen Springs Run by visiting Alfred A Ring Nature Park. As you enter the park on the east, you will cross over Glen Springs Run by pedestrian bridge. Arrival at the eastern end of the boardwalk along the creek will reveal the confluence of the spring fed creek and Hogtown Creek.
Water quality monitoring information is available for the boil at the head of Glen Springs Run. To access this data, please visit here and access the monitoring station and data by clicking on the station on the interactive map.
Click the Image to See the Gallery!