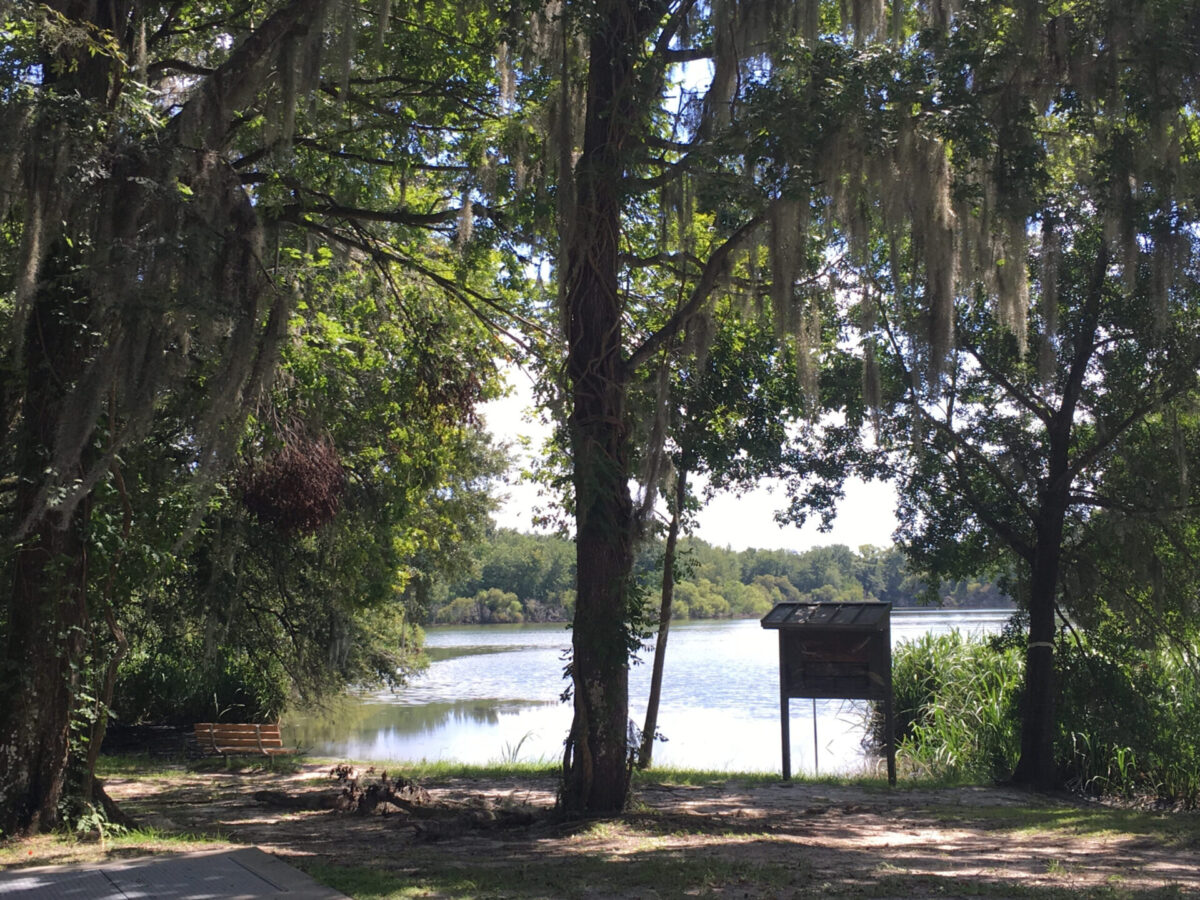 Overview
Lake Alice is a small lake on the University of Florida campus in Gainesville, and is the receiving body of a majority of the main campus's stormwater and basically serves as the University's stormwater utility. Lake Alice is bounded by Museum Road to the north and west, Mowry Road to the south and North-South Drive to the east. Along with the natural areas around Bivens Arm, this Conservation Area has the most significant and diverse environmental resources on the main campus.
The lake is a wildlife area and is one of the few areas in incorporated Gainesville where one may view live alligators. The lake also harbors a population of Florida softshell turtles. The University's bat house is near the lake.  On Lake Alice's northern side, there is a boardwalk that leads visitors through the woods and swamp to a viewing platform.
Click the Image to See the Gallery!