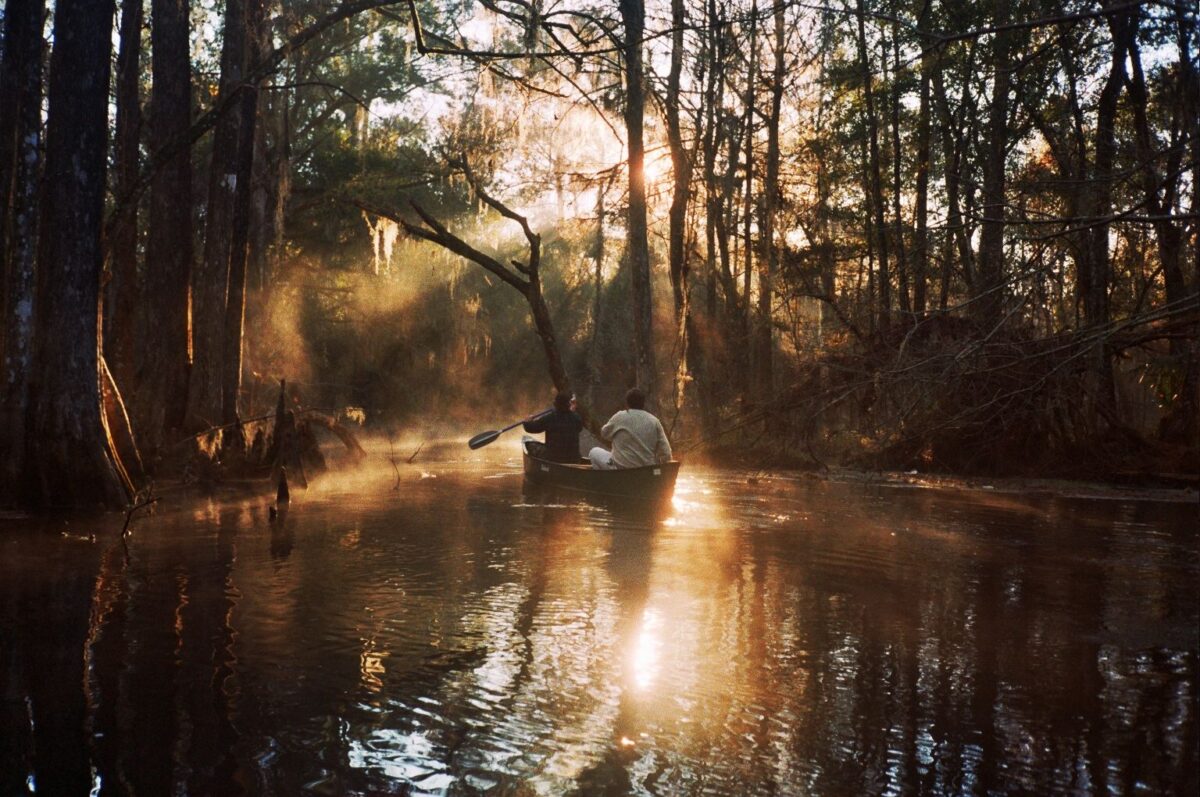 Overview
The Prairie Creek Watershed drains from the south of Newnan's Lake (a 6,000-acre lake west of the city) on its way to Paynes Prairie and Orange Lake. Historically, the river drained into Paynes Prairie state preserve, providing the Prairie basin with much needed water. But in the early 1940s, Camp's Canal was constructed by the Camp family to divert most of the water to Orange Lake in order to block Prairie Creek from flooding the Prairie. Today, bass fisherman and fish camp owners along the lake put pressure on the State to maintain this diversion to the Lake under the assumption that the diverted water is important for healthy bass fishing. Paynes Prairie enthusiasts, meanwhile, fight for more Creek water to be allowed into the preserve, as it had historically done.
You can visit Prairie Creek by launching a canoe at Kate's Fish Camp, or by visiting the Alachua Conservation Trust's Prairie Creek Preserve.
Water quality monitoring information is available for Prairie Creek. To access this data, please visit here and access the monitoring stations and data by clicking on the station on the interactive map.
Click the Image to See the Gallery!