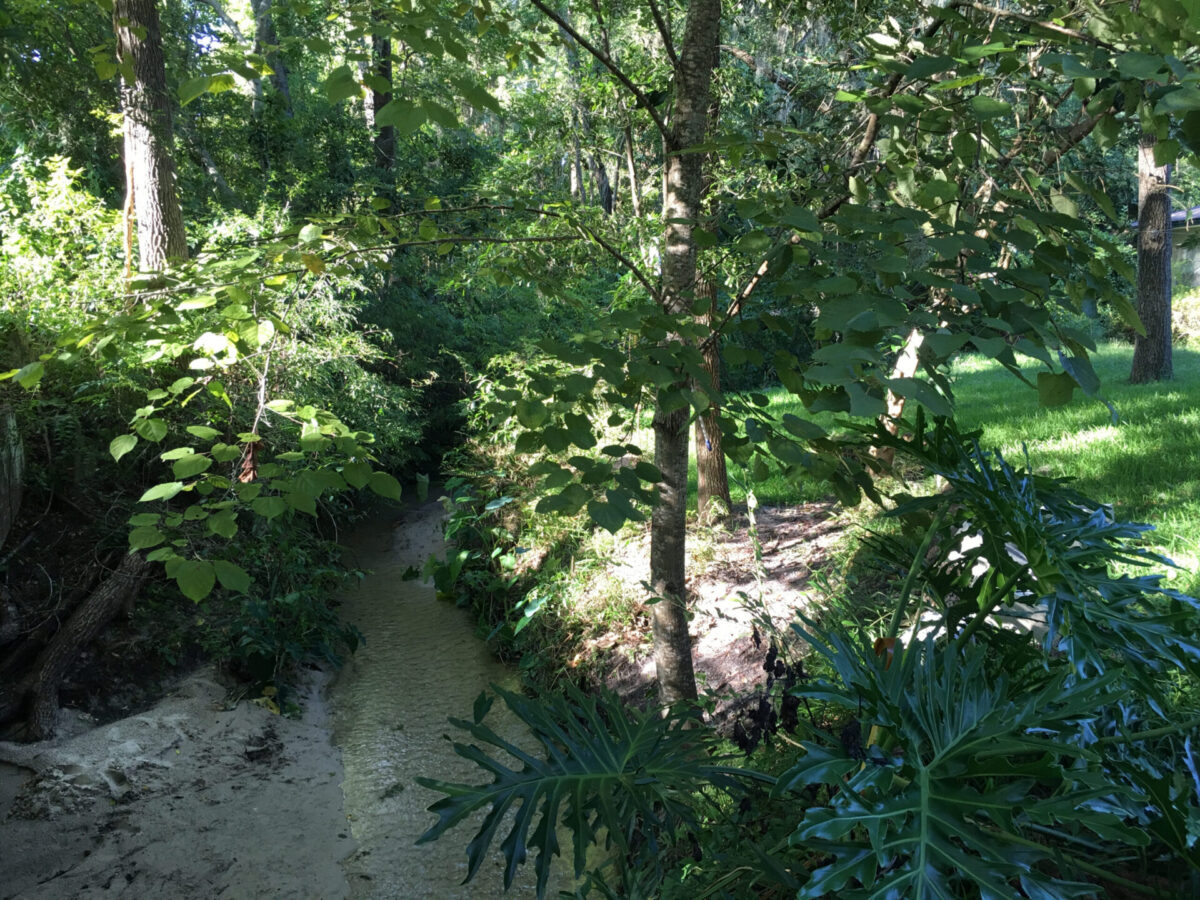 Overview
Three Lakes Creek is a tributary of Possum Creek. It is a small tributary to Possum Creek in Gainesville. The creek flows from northeast of NW 39th Avenue (SR 222) and NW 34th St. southwest under Glen Springs Road (NW 31st Blvd.) and NW 34th Street, where it converges with Possum Creek.
Residential areas account for 80% of the land-use in its watershed, while 20% is forest/natural.
Click the Image to See the Gallery!